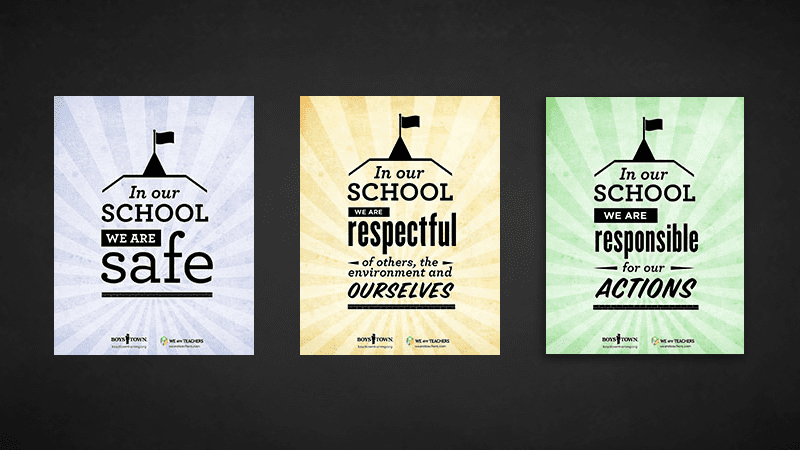 To learn more about how Boys Town National Training can help you transform your school culture, click here.
More
What's the most essential ingredient in creating a calm and peaceful educational environment? It's school rules. They communicate expectations and set the tone. They also help create a predictable, stable environment that is more conducive to positive interactions.
Download these helpful School Rules Mini-Posters now to hang in your hallways or classrooms. You can print in color or black and white on 8×11 or 11×17. Or take to a copy shop to super size them. Every day, these meaningful words will help make your school a great place to learn and make new friends.
Want to know more about how to improve school culture school-wide? Check out our guide here.