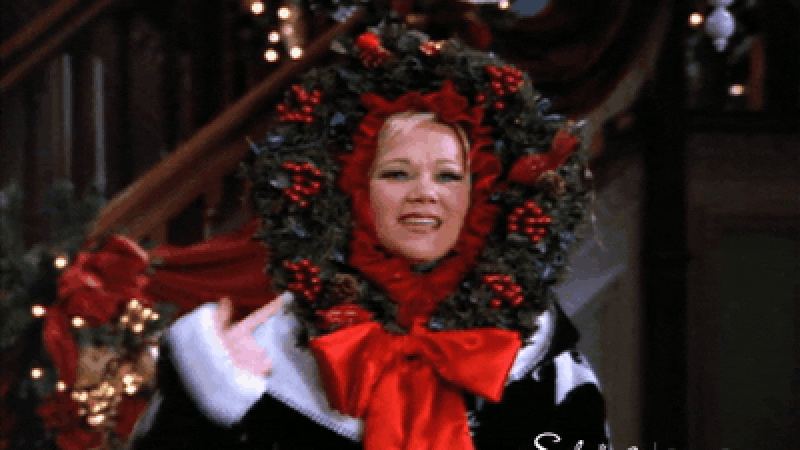 There's a predictable progression of emotions leading up to winter break. While we cherish the promise of time to relax a bit, we dread marshaling our students through the weeks leading up to "liberation day." In addition, there's the sobering realization that once school resumes, we'll be addressing expectations and foundational material all over again.
Any principal who's done it before is likely to approach this time with apprehension. One who hasn't done it before is likely to need the entire break to recuperate. This, then, is the Journey to School Winter Break.
1. You set forth
When you get back from Thanksgiving break and you're looking at the brief window of instructional time open to you before everyone forgets  everything over winter break, you may still think that you're going to accomplish great things.
2. You idealistically plan
You set goals and expectations for all you'll get done in those few short weeks. You may even believe you'll complete a project or wrap up a unit, neatly tied with a bow, all before vacation.
3. You begin to doubt
A week or so in, however, you start to falter and question the viability of your plans. You may think that, perhaps, you need to jazz things up a little—add some excitement to keep everyone engaged. If you've been in administration for a while, this might also be the time when you ask yourself, "Was it like this last year?"
4. You fall headlong into doubt (and possibly happy hour)
This part of the journey is fraught with insecurity and doubt. It is often accompanied by the realization that no excitement you concoct is going to rival that of the impending break—not even if you break out the special markers or start showing videos involving the latest YouTube star during lunch. What were you thinking?
5. You become Captain Ahab
You become grimly resolute. Failure is not an option: This project is going to happen, no matter what. "Damn the torpedoes, full speed ahead." There is a goal, and you are going accomplish that goal or go down trying.
6. You check yourself before you wreck yourself
You realize that those colleagues who are still instructing seem similarly battle-worn. On the other hand, those who started showing movies back in November are irritatingly cheerful and full of holiday spirit. You want to hit them with a fruitcake.
7. You reach Nirvana—for at least a few days
But then you're there—the day before break. You've given it your all, putting forth your last ounce of strength and instruction. You can go on vacation knowing that you did your best … and that you're likely to have to reteach it all in January anyway.
Join our Facebook group Principal Life for more conversation about and insights into the challenges of school leadership.