The holidays are coming, and soon your family will start asking you for gift ideas. Don't be caught off guard! You're in school most of the day, and you spend a large portion of the day in your office. Here's my advice: Isn't it time that you spruced it up? Here are some awesome things you can ask for to make your space even better.
Just a heads up, School Leaders Now may collect a share of sales from the links on this page. We only recommend items our team loves!
1. russell+hazel Desk Set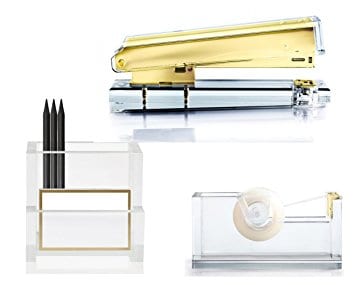 I know what your stapler and tape dispenser look like because they are identical to the ones on my desk. We would both be better off with this classy gold and lucite set from russell+hazel! russell+hazel Desk Set, $60.
2. Pantone Stationery Set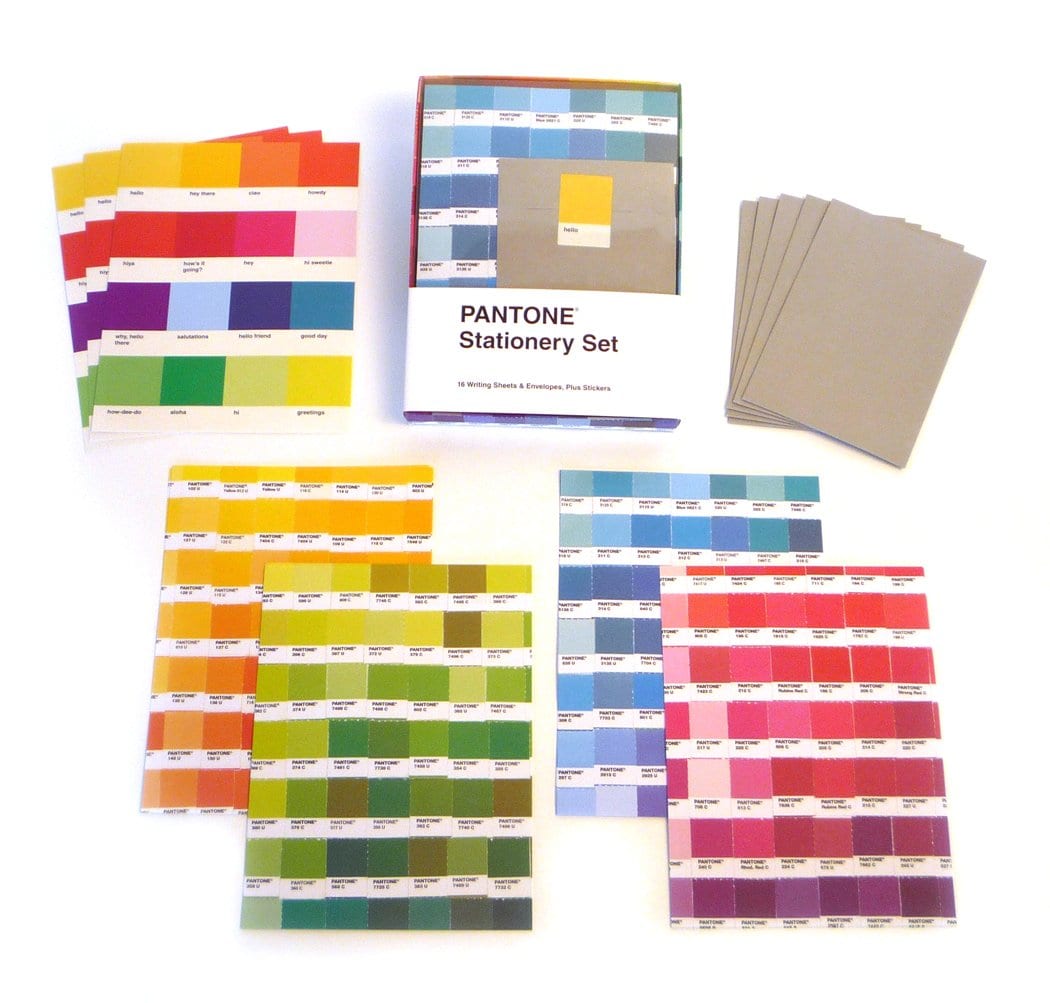 As an administrator, you can never have too many thank-you notes, and they should be classy but fun. Right now, I'm partial to this Pantone stationery set. There's a color to suit every mood! Pantone Stationery Set, $30.
3. Klean Kanteen 16 oz. Wide-Mouth Mug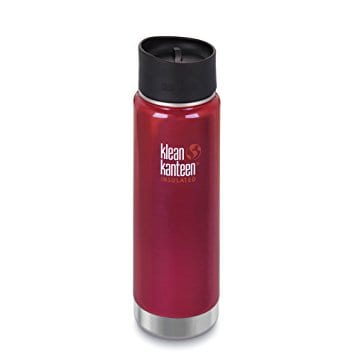 Here's a confession: I have owned every travel mug available. After years of searching, I finally found the right one: the 16 oz. wide-mouth mug from Klean Kanteen. I have had my current Klean Kanteen for four years now and will replace it with another identical one this year. This will keep your coffee hot for up to ten hours, and that's important. You never know what awaits when you walk into the building in the morning. Better stay caffeinated. Klean Kanteen 16 oz. Wide-Mouth Mug, $25.
4. Jellyfish Chair by Time Concept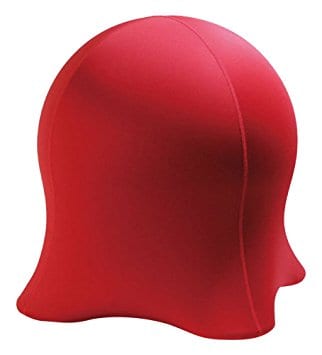 Your chair is fine, but this one is better. With an inflated balance ball inside, this chair is bouncy and fun! I have a colleague who raves about hers. Jellyfish Chair by Time Concept, $145.
5. Coffee, Books, and Rain Pillow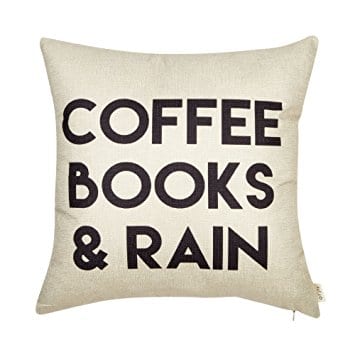 Book lovers: Jazz up your chairs and couch with these throw pillows. Coffee Books & Rain Pillow, $10.
6. Nespresso Vertuo Evoluo Espresso Machine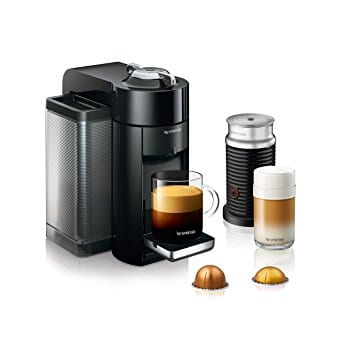 It's time to make good coffee that you'll actually love to drink. Not only does this machine make quality espresso, but it also comes with a milk frother so you can make lattes! Nespresso Vertuo Evoluo Espresso Machine, $200.
7. VariDesk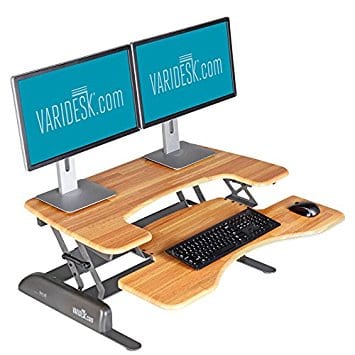 You've read the articles about the benefits of a standing desk. Now it's time to invest in one! VariDesk, $395.
8. Yucatan Wall Calendar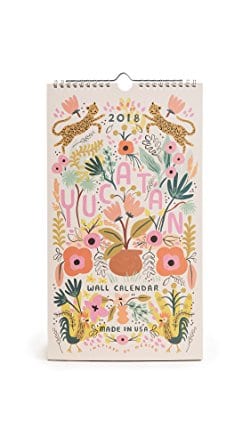 A beautiful calendar is a joy to look at every day of the year! I love anything from Rifle Paper Co., and their wall calendars are something special. Rifle Paper Co. Yucatan Wall Calendar, $22.  
9. Glantop® Magnetic Sculpture Desk Toy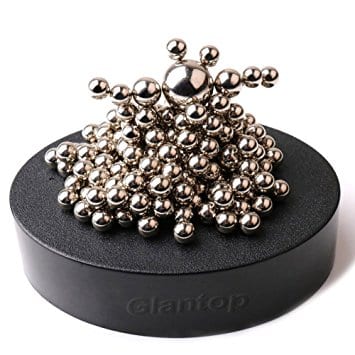 Think of this desk sculpture from Glantop as a more evolved fidget spinner. It is perfect for those never-ending phone calls that always seem to happen right when school lets out. Magnetic Sculpture, $10.
10. Rockano Oil Diffuser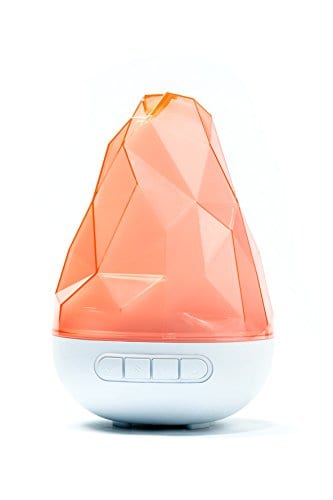 My diffuser is an essential part of maintaining my well-being at school. Kids and colleagues who come into my office always comment on how awesome my lemon essential oil smells. If you're ready, ask for the Rockano. Rockano Oil Diffuser, $42.
11. Yardzee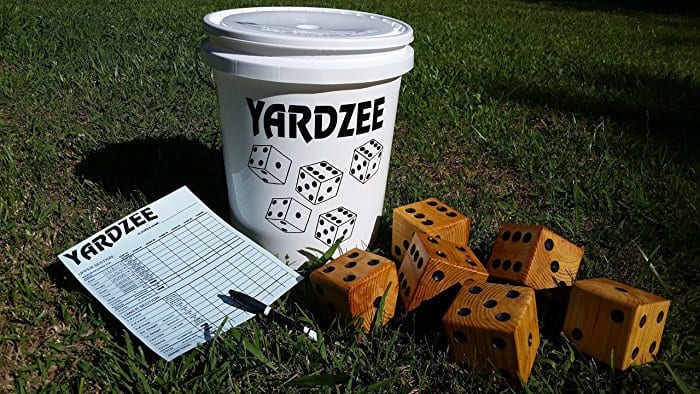 I am a big fan of hosting weekly games in my office during periods when I know kids and adults are free. We love Bananagrams, but this giant Yahtzee set, cleverly named Yardzee, takes game-time to another level. Yardzee, $72.
12. Indoor Tabletop Terrarium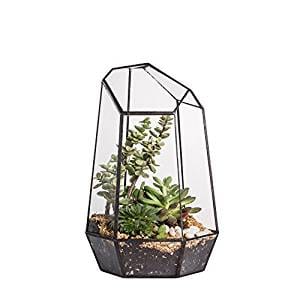 Bring the outdoors into your office! Succulents in a terrarium are easy to care for and look great on a desk. Indoor Tabletop Terrarium, $28.