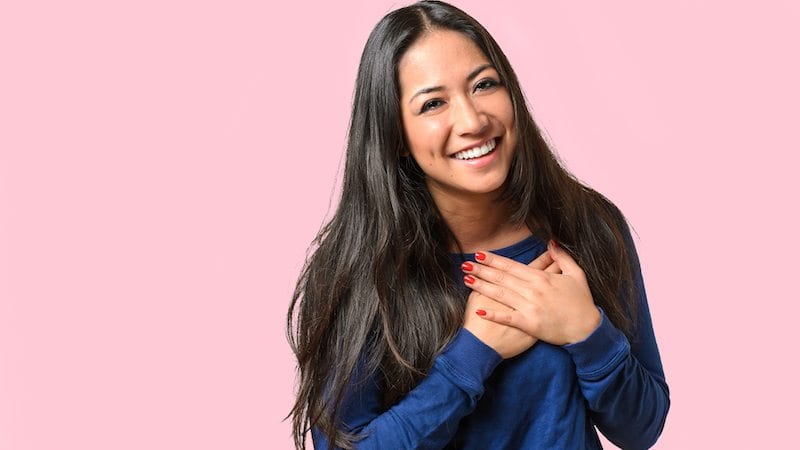 The most common reason for teacher turnover is lack of appreciation for the hard work they do. Honoring and valuing teachers gives them a reason to stay and love their job even more. You may already be doing lots of things to help make your teachers happy, and you know that everyone has a different appreciation language. With Teacher Appreciation Day coming up soon, here are four ways to make sure your teachers know how much you appreciate them:
1. Add a personal touch to a staff appreciation brunch.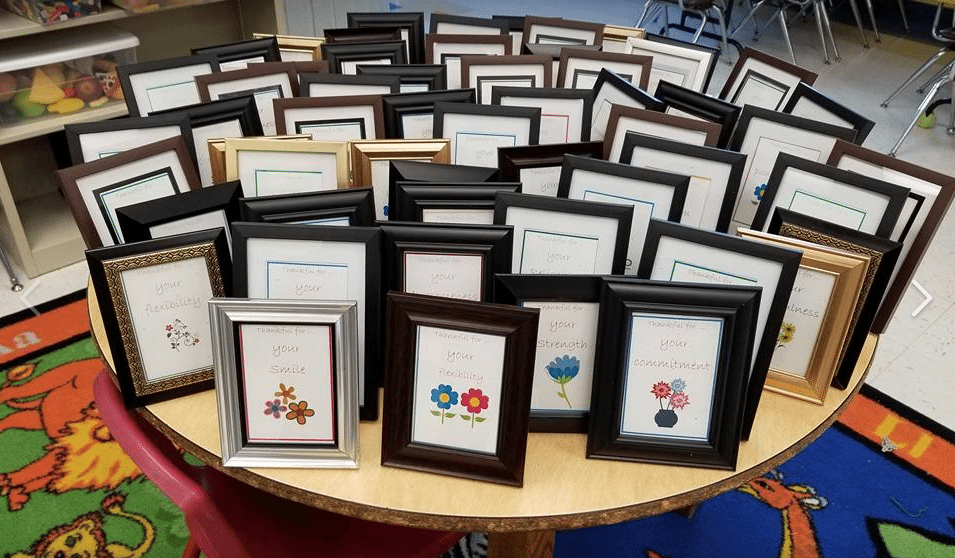 One school leader, who has over 60 teachers on staff, took the staff appreciation brunch to a new level. She thought about something special and unique about each teacher, wrote down those ideas, and framed them. She then used the frames as place cards for the brunch. This took time, thought, and intention. But it instantly showed the teachers that she was thinking about them. It also showed that she values them as individuals, not just as members of the team. You may be thinking that's way too much work, but it creates a ripple effect that increases positive school culture exponentially.
2. End the week with a mini-celebration.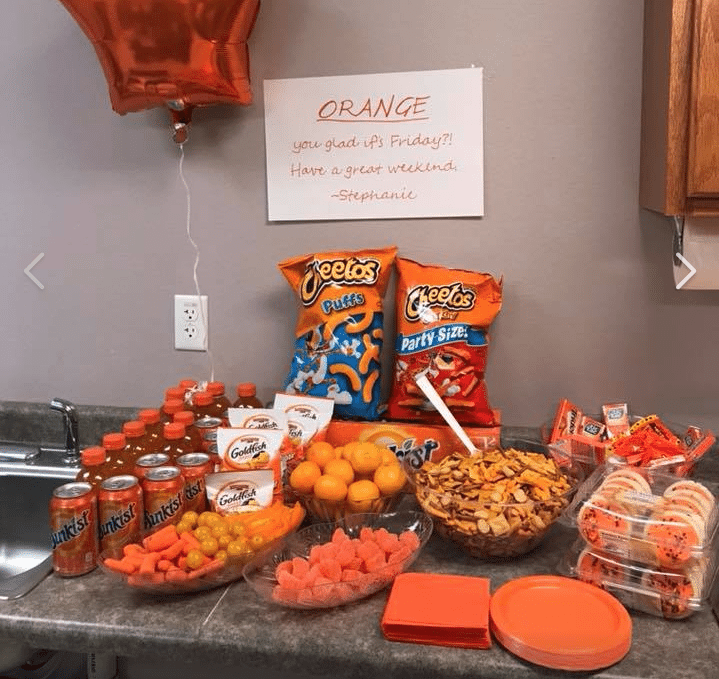 There are so many demands from the children and parents. When Friday rolls around, teachers are grateful for the weekend ahead. You can prepare a station like this one, which doesn't cost a lot but does show you care.
3. Be consistent about your gratitude.
The days move quickly, and it's easy to get stuck in the grind and forget to say something positive to a teacher for a few weeks. Create a time block on your calendar to go through your teacher roster every week and ask yourself this question, "What have I said or done for this teacher in the last week that has made them feel appreciated?" Use Google Calendar to create a weekly gratitude notification.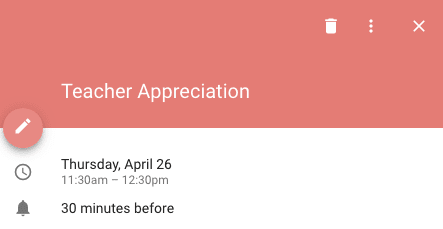 4. Make a conscious effort to be concrete about your thank-yous .
When you do your daily rounds and say good morning to each teacher, take an extra minute to walk into a class and notice what they are doing. Make a mental note—or better, write it down in an app on your phone. Then, when you are back at your desk, send an email right away. Concrete, direct feedback is critical to success.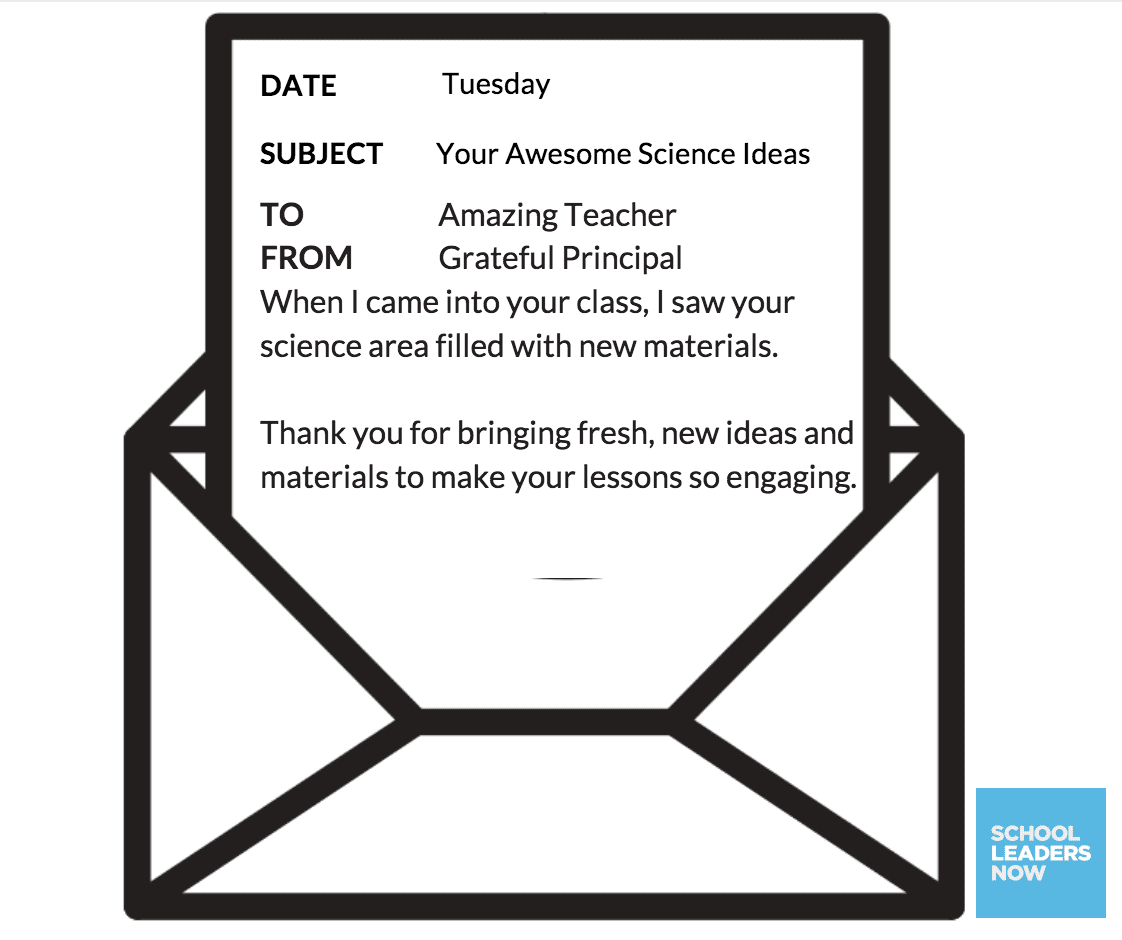 Join our Facebook group Principal Life for more conversations about and insights into the challenges of school leadership.