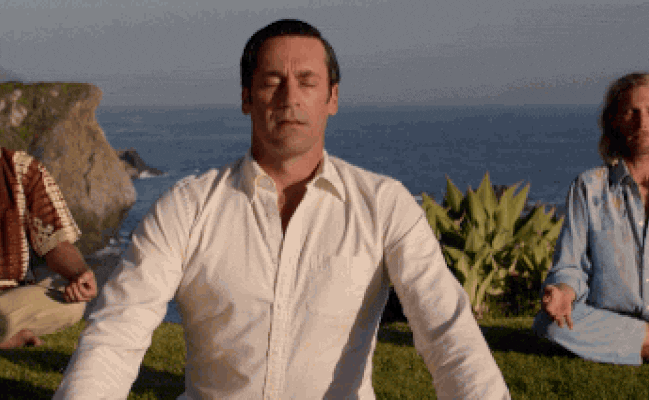 There are many lessons about love, life, and relationships to learn from Hamlet. But when it comes to navigating your career at the management level, take to heart the wise words spoken by Polonius: "This above all: to thine own self be true."
As I've shared, I went through a lot of growth and "finding myself" when I hit management level. But, I always insisted on transparency with my team. If upper management put pressure on me to hit specific goals, I let my team know the expectations. It was also my style to reward them upon finishing big projects and set daily "open office hours" for anyone to swing by and discuss concerns in a safe space. It felt natural and true to who I was to stay in the trenches and be a sounding board.
Yet, some higher ups didn't always agree with my "style" of leadership.
I was told that rewarding staff for essentially doing a job they earned a salary for seemed redundant, and being so open could backfire and incite worry and fear instead of trust and inclusion. So, I learned to compromise and found ways to stay true to myself without straying from the culture and expectations set by the company. I edited down the amount I shared and only celebrated truly big milestones. But, I never shut down my open office hours. And if someone had a concern, I always put their mind at ease even if it meant sharing new info.
It was a crash course in understanding that you can't turn off who you at the core.
And, if you think accepting a leadership role means you should try out a new personality or demeanor, you're asking for unnecessary and added stress. It's inviting your direct reports to be wary of your intentions and decision-making capabilities. I can almost guarantee they won't like being around you (do you ever feel comfortable around someone who comes across as disingenuous?) and will likely start looking to work elsewhere.
By not identifying your authentic leadership style, you end up leading the way you think you should—not the way you believe you should. You'll end up mimicking leaders or bosses from your past, even ones you didn't like. Tamara Thorpe, leadership coach and trainer, says an easy way to get on the right path is to sir down and create what she calls, your personal leadership philosophy. She recommends finding a quiet space, grabbing a notebook and write about the following:
Identifying your personal leadership strategy:
Step 1: Write down your beliefs about leadership.
Step 2: Identify your own strengths and how they're an asset to your team.
Step 3: Make a list of those you consider your mentors and the impact they've had on you. Then identify the impact you'd like to have on others.
Step 4: Circle or underline key words or phrases, or repetitions, from steps one through three. Use those words to craft a statement that captures how you want to lead. It can begin with "As a leader, …" or you can find an existing quote, poem, lyric, etc that encapsulates your approach to leadership. That statement is your Leadership ID.
Step 5: Once you have your Leadership ID, the most important thing to do is to share it. Announce it at the next staff meeting, add it to your email signature, or post it on your office wall. The options are limitless, but the most important thing is to share it. When you're upfront with your team about how you plan to lead, it gives them clear expectations for you. And, it then holds you accountable so that you walk the walk and talk the talk.